I have to admit, when the first information started coming out about applying for tickets for the Olympics, I really wasn't too bothered.  As Olympic lanes started cropping up in town and Londoners are told to try and stay away if they can, I was probably with others in finding the Olympics a bit of an annoyance.
I have to be honest, this changed as the Olympics started.  I was enjoying watching the different events on the TV, it helped that Team GB had a successful start to the games, winning quite a few golds in the opening few days.  Me and Robert then spent 4 or 5 days monitoring the ticketing website, trying to grab a ticket to anything within the Olympic Park.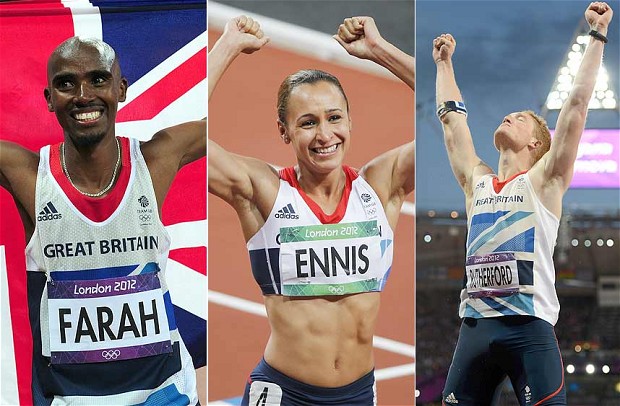 At the end of the second Olympic weekend that included a hopeful trip to Stratford on Saturday morning on the off chance we might be able to get something, two days of sat watching the sports, but refreshing the ticketing website, adding tickets and waiting the 10-15 minutes to see if we were lucky enough to be asking for tickets that really were available, finally Robert got lucky!  Water Polo on Monday evening!
My next problem was getting time off work.  With multiple other managers on holiday, others off sick, there was already minimal cover at WR Chesham.  Luckily for me, they were happy enough to help out and cover me so I could get away at 1:30pm.
I was home by 2:30pm and back on my way out by 2:45pm and we were strolling through security by 4pm.
You can't help but be impressed by the Olympic Park. The sheer size of it all for starters.  The stadium itself, the organisation of it, the friendly staff, it was apparent early on, this was a great event.
Though the Water Polo was near the entrance, we decided to take in the park and have a wander round, coming back to the Water Polo before it starts at 6:20pm.
A few specs of rain fell, but nothing worth joining the others under a bridge!
As we turned and headed down to the river side, we noticed a sprinkler type set up, dropping words out under the bridge we'd just walked over.  It was rather cool, a variety of Olympic related words seemed to be dropping out, highlighted by some spot lights.  I filmed them a little and thought I'd try my DSLR to capture the next word that fell.  I could hardly believe what I saw as I reviewed the image on my camera…
What are the chances!  I can only assume the word following it was Murray and it was something about his tennis victory the previous day.  But, wow!
Anyway, I was beginning to get hungry. There was plenty of vendors selling food and drink, but most had huge queue's lined up for them.  When we get round to the Velodrome at the furthest point of the park, finally we found somewhere a little less populated, so grabbed a bite to eat as we made our way back to the Water Polo.
We made our way into the Water Polo stadium, one of the structures that would be taken back down after the games.  I knew nothing about Water Polo, but there were announcements and videos showing, explaining how it works.  Bottom line, throw the ball into the goal…
Team GB haven't been too succesful thus far, losing all four games they've played and today saw them face one of the pre-tournament favourites in Montenegro.
The game 'kicks off' with a whistle starting everyone on their way towards the ball floating in the middle of the pool.  We did quite well at this, often being the first to get there.
The game seemed reasonably physical, a lot of pushing and pulling, with the ref occasionally sending people into a small sin bin, in the corner.  When it flowed, it was quite impressive, quick passes, round the edges, then coming in for a shot at the goal.
The game progressed as you might expect, with Montenegro pulling out quite a lead.  There were some highlights from Team GB, such as a back hand, no look great goal late in the game.
The crowd certainly supplied a great atmosphere, but it wasn't enough to pull Team GB back into the game, Montenegro finished up 13-5 victors.
Following this drubbing, a couple of players retirement was announced, I think maybe the coach too, which saw him tossed into the pool.  Italy were to play Spain following this game, but we decided to make our way back out to see what else was happening in the park.
As we made our way out, Robert almost bumped into Carl Lewis!  He didn't notice and couldn't hear me call him, so I snapped a few quick pictures and moved on.
By now it was past 7pm and the park had quietened down slightly.  Now perhaps we could actually get into the merchandise shop.  If we were to go and sit in the park and watch the big screen, maybe a couple of umbrella's would be a good idea.  Little did I know they would be £15 umbrella's!
We asked what our chances would be of getting tickets for other events now we're in the park, I'd heard they sold off cheap tickets, but alas, this stopped a few days previously.  They did say they had no problem with us asking to use someone's tickets as they came out of an event, but as we were hoping for entry into the US basketball game around 10pm, we figured there wasn't much chance of someone giving those tickets away.
Instead we figured we should perhaps get something to eat from the worlds largest McDonalds.
From there, on we went to the park. There was a queue still, to stand under the Olympic rings to take a photo…  I decided that actually that wasn't such a good photo anyway, so we stepped aside and took pics from a slight angle.
With that done, we made ourselves comfortable and settled in to watch the big screen.
Gradually folk started to head home.  The womens football Semi final between USA and Canada was put on the screen.  It was 3 all and just starting extra time.  The screen was pretty good, with speakers dotted around the park, green helmet looking things providing the sound.
We decided to stay and watch the end of the football.  They played to a very good level, even this far into the game they were giving their all and it made for better football than most England games I watch.
Finally, with 20 seconds left of injury time, the US nabbed a goal to put them into the final.  Everyone had gone by now, we we're on our feet making our way out ourselves!
So, home time.  We thought it might be worth swinging past the BBC studio on the off chance we might get broadcast across the nation!
As it was, Iwan Thomas was being interviewed, so we took the opportunity to heckle him!
He was a good sport and played along with the rubbish we shouted, before he ran off into the distance.  He knew what we didn't… that everything was about to kick out and hundreds of thousands of people were about to descend on Stratford station.
Taking one of the javelin trains to Kings Cross, we were back home in about an hour, 12:15am. Not too bad really.
What a day!