For the sixth year, the NFL brought two teams over to Wembley to play a regular season game in London.  For the sixth year, I was there to see it, along with 84,003 others!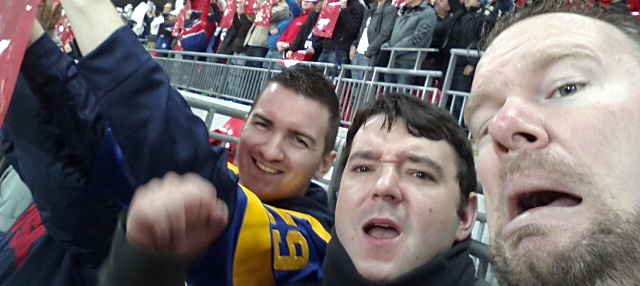 Although we've always tried to get good tickets, this year we had the best seats yet.  At the 50 yard line, around 20 rows back gave us a great view of every touchdown at either end of the field.

I had once again brought along my Canon Rebel T3i and my 250mm lens, which meant I could get great photo's of touchdowns at both ends of the field.
It wasn't long before I was snapping scores, surprisingly though it was the Rams to open things up, with a 50 yard toss from Sam Bradford to Chris Givens.

Unfortunately, this was to be the only score the Rams could manage.  Tom Brady (23 of 35 for 304 and 4 scores on the day) took the Rams to pieces.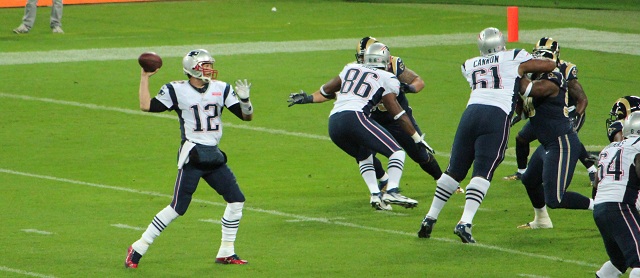 Gronkowski caught 8 for 146 yards and 2 of those Touchdowns.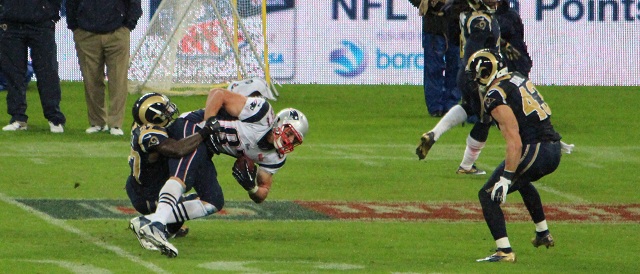 As usual, we got a bite to eat at the stadium.  Not so great this year, due to Robert having to wait for a Credit Card terminal, £9 bought some cold chicken and chips…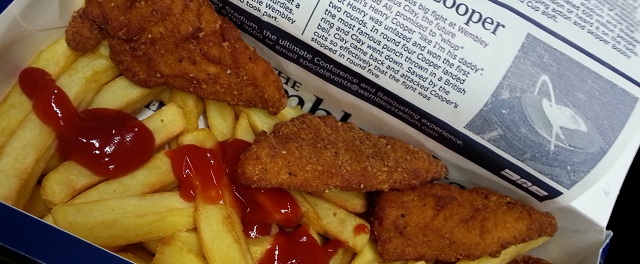 With the Pats up 28 to 7 by half time, it was handed over to the Patriots defence to harass Sam Bradford through the second half.
Even though the game seemed relatively dul, we were of course kept entertained by the cheerleaders.
By the time the Patriots picked off Bradford in the 4th Quarter, many fans started to leave, we weren't far behind…

It was only a 10 minute walk to the car, followed by a 15 drive and we were home in time for the evening games.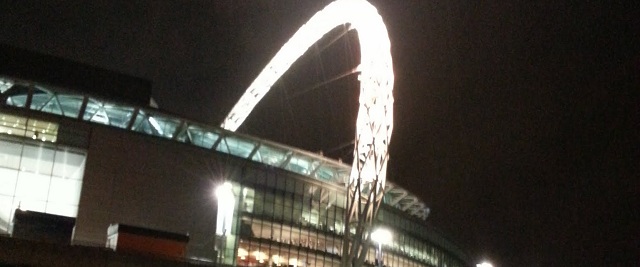 All photo's can be seen here.