I've been running the FFLUK (our imaginatively titled Fantasy Football League UK) for around 12 years now.  CBS have been keeping track of historical results since 2003, but I have some of my own records from the year 2000.

I've usually been quite competitive, I still hold some points scoring records from 2004 when I had Donovan McNabb, Terrell Owens, Corey Dillon, Reuben Droughns and Mushin Mohammed all score double digits each week.  Up to last year though, I'd never won the big one.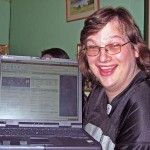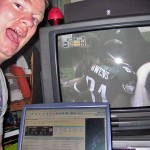 In 2004, a year which included an amazing 130 to 32 come back I managed to make the final, but lost to Pete.
I also suffered a fair bit of bad luck and some simply bad seasons, but last year things finally changed.
As with all great teams, you build them from good drafting. It started in 2012 when I drafted Jamaal Charles in the first round, with pick 13. Then the 4th round I took the rookie Andrew Luck, against my inner Redskin asking me to draft RG3.
In 2013 I had Andrew Luck, Jamaal Charles and Jordy Nelson as keepers. With the second overall pick I took LeSean McCoy, in the second round I grabbed Rob Gronkowski.  Most of the rest of my draft was pretty poor, rounds 2 to 6 only scored 191 points for me in games, rounds 2, 3 and 5 sustained season ending/long term injuries.
Thankfully, Jamaal Charles and LeSean McCoy where in smoking hot form.
The new league format of two divisions of 7 meant I would be up against traditionally strong teams Turtles, Crusaders, my bogey team AFC Wimbledon and then the usual Raiders, Maniacs and Bloaters.  It wouldn't be easy.
I finished the season on a two game losing streak, going down to the Crusaders and Bloaters, but still finished with a 8-4-1 record, with only the 5th highest points total for the year.
In the quarter finals, I would play The Ratmen.  It started normally enough, but I went off to a birthday party around 8pm, checked my score around 9pm and I'd scored 120 points already!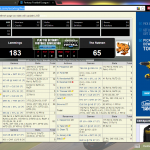 It finished with my guys on 183, which is a modern time record!  I don't think it will count in the CBS records though, being a playoff game.
Next up would be Pete's Turtles, the team that defied me in my last final appearance back in 2004.  In my history against them, in 45 matches I only had 13 wins, so I wasn't looking forward to the matchup.  Add to that, the automated e-mails now being sent out by CBS only gave me a 10% chance of winning!
Once again though, my offence was on great form, Jamaal Charles finding the endzone 5 times for me.  Pete managed 113 points, but the Lemmings amassed 153 to move on the the Final, for just the second time.
In the final, I would meet the Crusaders, who funnily enough, I'd only beaten 13 times in 45 matches too!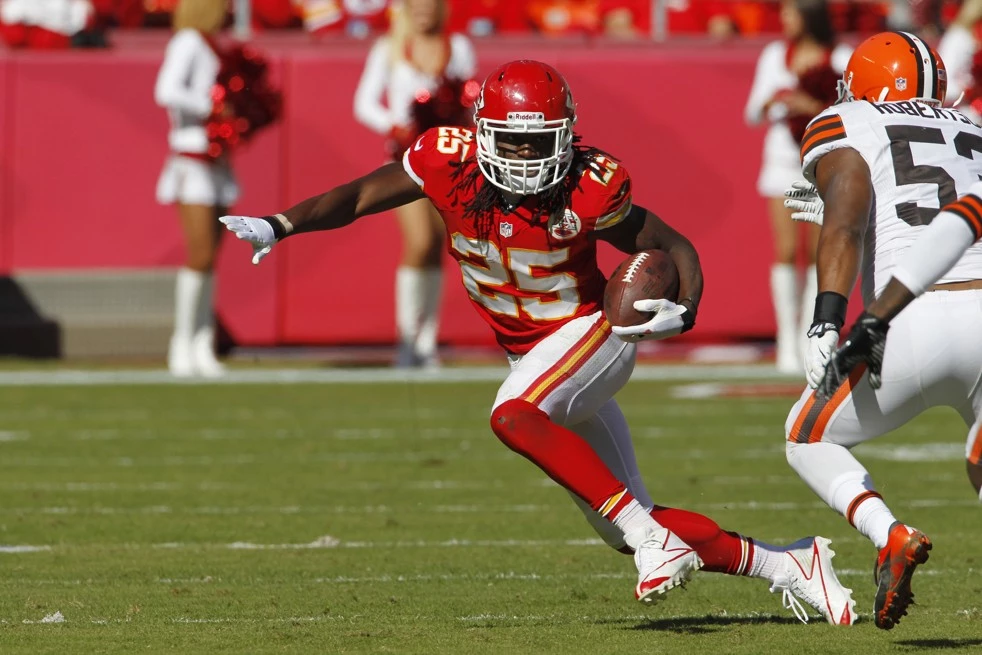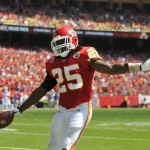 A little playing on the waiver wire to try and find the best matchups was probably unnecessary, with McCoy and Charles with decent match ups.  I couldn't maintain the scoring of the previous two weeks, but 111 points was enough to down the Crusaders in their 5th Final appearance, who scored 81.
A quick look at RB scoring for the year showed –
1st Charles – 323
2nd McCoy – 286
3rd Forte – 240
Rather dominant!  In fact, look at the top 14 prospects for our draft this year and I had 3 of them on my squad last year!
Repeating will be tough, but with Charles, Luck and Gronkowski as my keepers, if I draft well, it could happen!