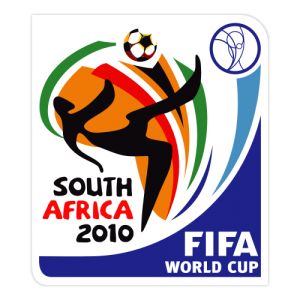 The 2010 World Cup ended this weekend just gone.  The England team are back home and the newspapers are telling us all where they went wrong.
For me, it wasn't as bad as everyone says.  Game one had us against the US, who really aren't that bad a team.  Only a year ago they beat Spain in the Confederations Cup, that's no mean feat!  All started well, Gerrard put us ahead after only 4 minutes and we were generally playing better than them.  Unfortunately, Rob Green's blunder in the 40th minute put the US level, which we then just couldn't overcome.
Game number two I can't defend.  We needed a decent win against Algeria and we played terrible.  I cannot believe how often our first touch totally let us down.  I lost count of how many times we needlessly gave the ball away moving into the final third of the pitch and we finished out the game 0-0.
This meant, going into the final game there was a very real chance that we wouldn't be moving out of the group stages. Slovenia actually sat atop Group C and we needed a win to progress.  A decent performance this time gave us a well deserved 1-0 and it looked like we would win the group.  In amazingly dramatic fashion, the US scored a goal in injury time against Algeria to win the group, put out Slovenia and relegate us to runners up.  Would this matter?  Well, instead of playing Ghana, we would now be playing Germany…
I tried to look on the bright side.  If you were writing a script where we were to win the World Cup, you couldn't pick a better route than through Germany, then Argentina and then Portugal, if they were to make it that far.
The game didn't really start as we would have liked though, Klose after 20 minutes and Podolski after 34 meant we trailed 2-0 with a lot of work to do.  Surprisingly, we really started playing.  It seemed, for the first time, our team woke up.  We had drive and passion.  Matt Upson drew us one goal back at the 37 minute mark and very shortly afterwards, this happened –
I still can't believe it wasn't given.  This would have meant 2 all at the half, with us playing the much better football than the Germans. As it was, we entered the second half playing too aggressive which opened up the counter attacks for the Germans, which they finished with clinical accuracy. Two goals in 3 minutes (67 and 70) put Germany out of reach and we knew once again we would 'underachieve'.
Germany went on to embarress Argentina 4-0, but they couldn't cope with Spain's ball control and possession, so Spain moved on to beat Holland in what turned out to be a rather dirty final.
Looking back though, England only really gave one truly awful performance against Algeria.  We played well against the US and were unlucky.  We beat Slovenia in a reasonable performance and I felt we actually played very well against Germany.  If we'd been given Lampard's goal, it could have been a different ending.
Oh well, no more football for me for another 2 years!