On February 4th, 2002 I started work at Waitrose on Marylebone High Street. Funnily enough I was 15 minutes late, as this was back before Google Maps and I got lost… well, I say lost… I went to Marylebone Road and had to run to Marylebone High Street when they told me my error over the phone. This is after I'd got to my interview in Northwood 45 minutes late due to crazy traffic and somehow I last 20 years with Waitrose!
Anyway, yesterday, exactly 9 years (to the day!) since I started at Whetstone (and again, I was late for that first shift as I'd misread the rota and strolled in for a late shift when I should have been in for an early) I completed my last shift with Waitrose.
Although I spent time in other branches, a month or two here and there, I only really worked at two Waitrose, 236 Marylebone and 124 Whetstone and I am so grateful I was lucky enough to work with amazing teams in both branches that made work fun. Not many people can say they enjoy their work, but I did on the most part.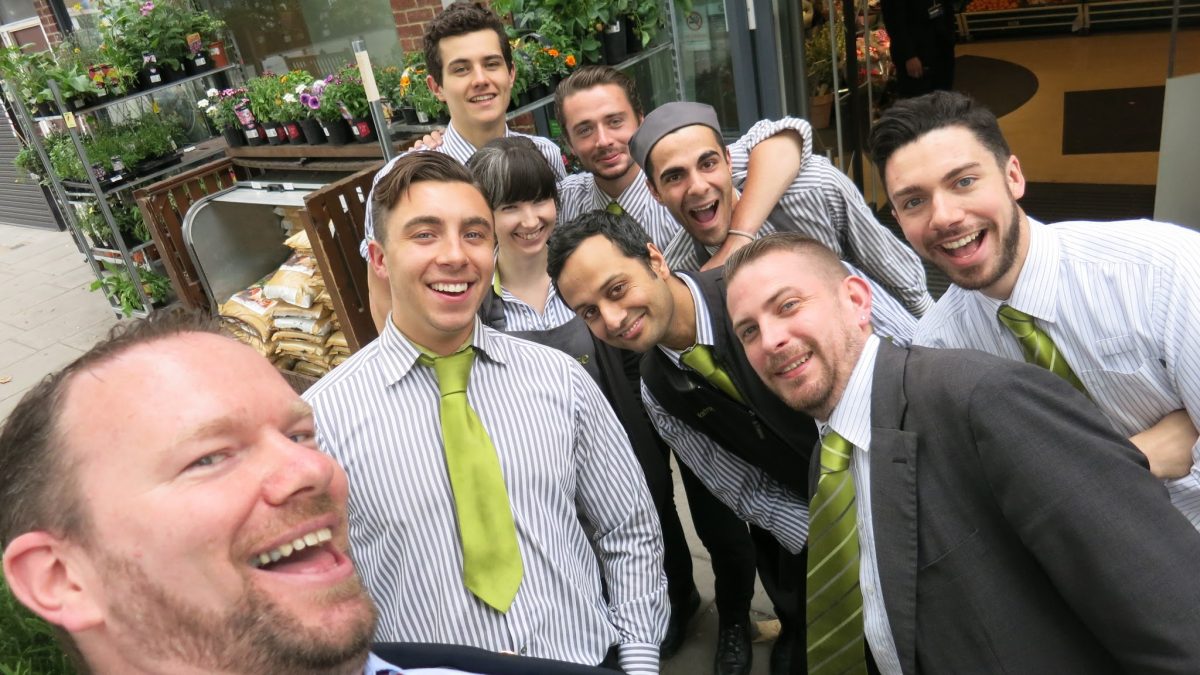 When possible redundancies came up for my role in February 2017 I had no interesting in leaving the business and was quite glad that as the numbers came in (they needed to reduce from around 460 to 300 and it looked like they would achieve this through Voluntary Redundancies, so forced redundancies would not be necessary) it looked like my job would be safe.
As it came around again in July 2021, much larger reductions would be necessary (from 51 to 7 in London for example) I decided it was probably time I looked to do something different. Four and a half years had made quite a difference to me financially, I had savings and the pay-out is quite good so I would have no big rush to find another job. I could take some time off, see family, cycle and maybe travel a little.
What I did do though, is make enquiries around the IT department. When I do go back into work, I didn't want to go back into retail. I figure I can hopefully transition to IT Management. I did some research and studied to get my Professional Scrum Master qualification and have recently been accepted to work out my final three months with the Partnership working with a team on the Waitrose website, which I'm really looking forward to.
There is a possibility that this could turn into a new permanent role, but that will not only depend on a vacancy coming up, but also on how quickly I can learn and master this new role!
The only downside I see in this new role is it's Monday to Friday, 9 to 5:30pm. I know that sounds great to some that work shifts, but it limits my cycling and gym time! Hopefully I can find a way around this.
So, end of one chapter of my life, time to start the new chapter! Let's hope I'm looking back at this in a few years as being a great change in my life!