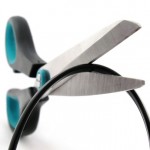 If you Google a definition of 'Cord Cutting' you get –
the practice of cancelling or forgoing a pay television subscription or landline phone connection in favour of an alternative Internet-based or wireless service.
If you're in touch with tech goings on in the world, you will likely have heard this being talked about, but mainly by Americans.
As we were moving house last summer, we thought we'd try and forgoe the massive £109 Virgin Media bill and see how we got on.
Continue reading Cord Cutting in the UK