I moved out of home and down to London to begin life on my own in June of 1996.  I remember unpacking my car with the England v Germany Semi Final of the 1996 European Championships playing on my car stereo.
At that time I moved into a flat in Hurstwood Court, North Finchley, paying £230 rent a month for my double room on Woodhouse Road.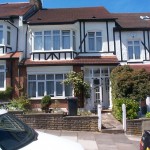 In my first 5 years in London, I had to move several times including , Holly Park, Grants Close (the one time I lived outside of Finchley, 10 months in Mill Hill), Petworth Avenue and Colman Court.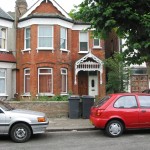 In 2001 we (Rob, Ady and Nurcan) moved in to Dukes Ave. Finally somewhere we could settle for some time. Four years we spent there until a 'scare' that the owners might need to move back in made us decide we should perhaps just find somewhere new. Continue reading Onto the Property Ladder