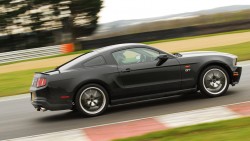 I've been on several track days (nine it would appear. Wow, didn't realise it was that many) on a motorbike, but never in a car. I'd often thought, having come off the bike on my first track day at Brands Hatch, that I would have more confidence in a car and be able to push it further.
Me and some friends at work had been discussing a possible trip to the Nurburgring at some point in 2016, but had decided we should do a regular track day first, to see what driving on track is really like. Around Christmas time track days for 2016 started populating on various websites. We'd done a little research and had been recommended Javelin as a company to use.
I noticed they had one at Snetterton on the 8th March at a reasonable price. Having done Snetterton three times already, I knew it was a good track and was relatively easy to get to for us, so we all booked in.
A few months before the event, we had a slight panic when we realised we would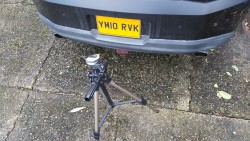 have to pass a sound test. Alex in his standard Fiesta ST would probably be fine, but both myself and Jack in his modified Clio Sport got a little concerned. Some investigation as to how the test is conducted and some testing of my own and we decided we would likely be okay. The limit was 105db and I seemed to be coming in around 102db.
All was set then. We decided we'd get our cars all cleaned up, ready for the day, so a week before we all had a Saturday off and all came over for a car cleaning day.
I can't believe I spent 7 hours cleaning my car! It did look very shiny though at the end.
Next came the GoPro mount. Suction mounts were only allowed if you had them tethered, which I wouldn't have. I looked on eBay for a headrest mount, £33, bought… to then have a message from the seller saying it would be mid March before I would get it as he was away until then. So, off I went to B&Q to buy a broom handle, to make my own!
I was quite pleased how it'd turned out. A little black spray paint and it looked quite professional. I actual then changed to use the single arm from one headrest, using the same system.
As the day approached, we kept a close eye on the weather. Generally things had been rather wet, but the forecast was suggesting we might get lucky and have a dry, albeit rather cold, day.
On Monday we all had planned in half days, we would give our cars another quick wash and be on our way into Norfolk. We decided we'd get our cars washed for us in the end though. Both myself and Alex had been suffering with colds over the weekend and didn't have the energy to do it ourselves.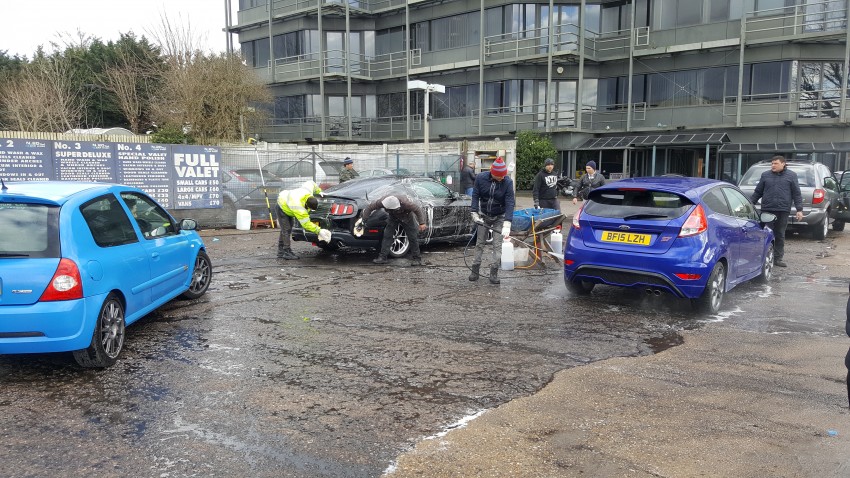 The trip to the hotel should be about 2 hours, so we set off at 4:15pm with a plan to stop on route for a coffee and be there in time for an evening meal. All was going to plan, we stopped at a Little Chef in Fourwentways for our coffee, but unfortunately Jack dropped his phone and the screen cracked. Right, next stop Tesco Thetford for a screen protector!
Jack would lead the way. We thought it a simple stop from the A11, but Jack's iPhone had other ideas! Off we went through dark, single lane country roads, off out into the middle of no-where. After about 20 minutes I took back over and we made our way back to civilisation and found the Tesco, literally a stone's throw from the A11. Oh well, Jack was able to buy his screen protector and we filled up with Petrol too.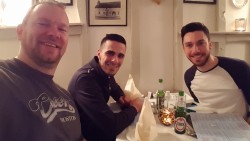 We arrived at the hotel at 7:20pm and we enjoyed a huge big piece of fish with chips. The Hotel was part of a pub, and all seemed very nice. After our meal we played a little 'Cards Against Humanity' which ended up a very close 14-14-12 in favour of Jack and Alex.
Now very excited for the morning, we'd try and get some sleep.
Tuesday 8th March
We would wake to find quite a cover of frost on the cars, not what you particularly want to see when starting a track day.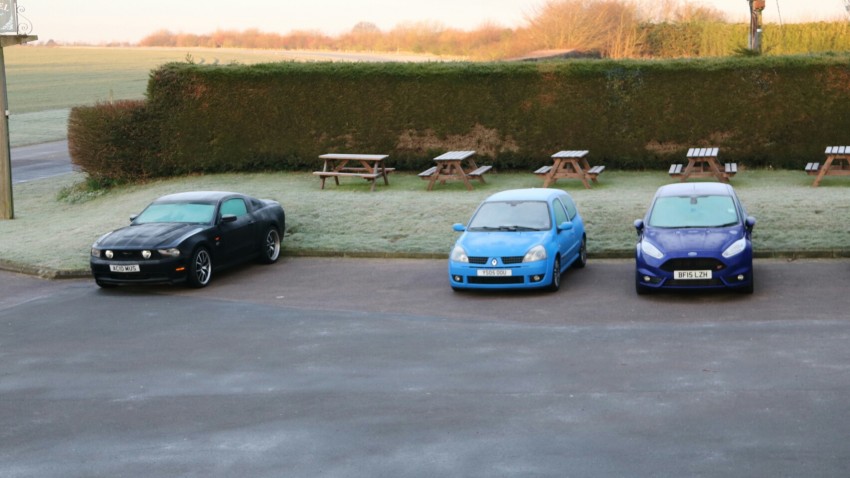 We got to the track in plenty of time and found our reserved garages.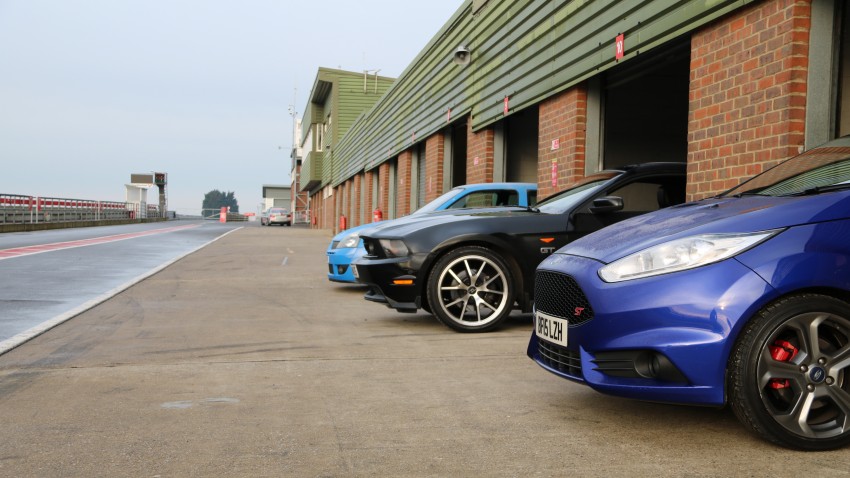 The process for the morning goes registration, sound testing (I passed at only 98db) safety briefing and then sighting laps. This all takes place over the space of about 2 hours and by 9:30am everyone is ready and the track is open.
The track was rather wet as we did our sighting laps and on the second bend, a hairpin right, I managed to slide the rear out with only very soft acceleration. This is a smaller one that happened later in the morning.
This rather worried me somewhat. Did my tyres have this little grip in the wet and cold? How could I trust them with any speed in the corners?
Anyway, we'd assumed the track would be very busy first thing with it being an 'Open Pitlane', so we'd arranged to go back to our Hotel for breakfast after the sighting laps. We returned to the track around 10:30am and headed out on to the track. (Well, me and Alex did, Jack had lost his stick from his windscreen and had to go and get a replacement).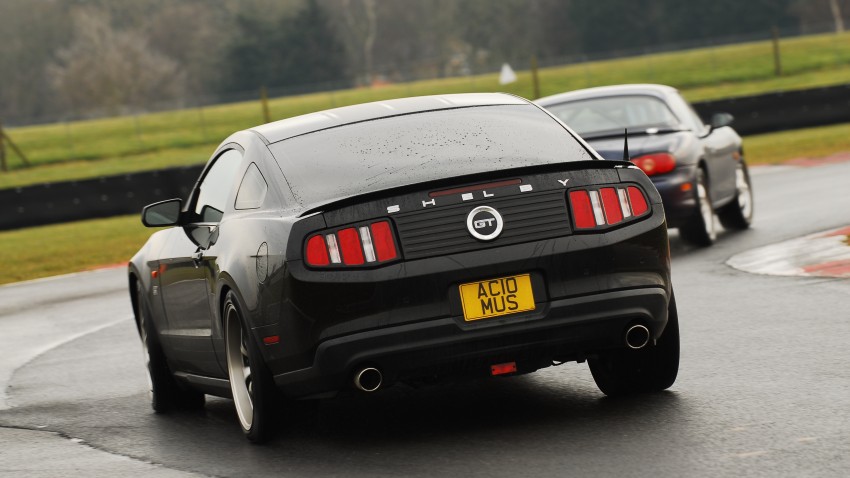 Unfortunately, within a minute a red flag was given and we all trundled round and back into the pits. Apparently someone had headed out without their fuel cap and spewed petrol all over the track. It would take them over an hour to clean this up!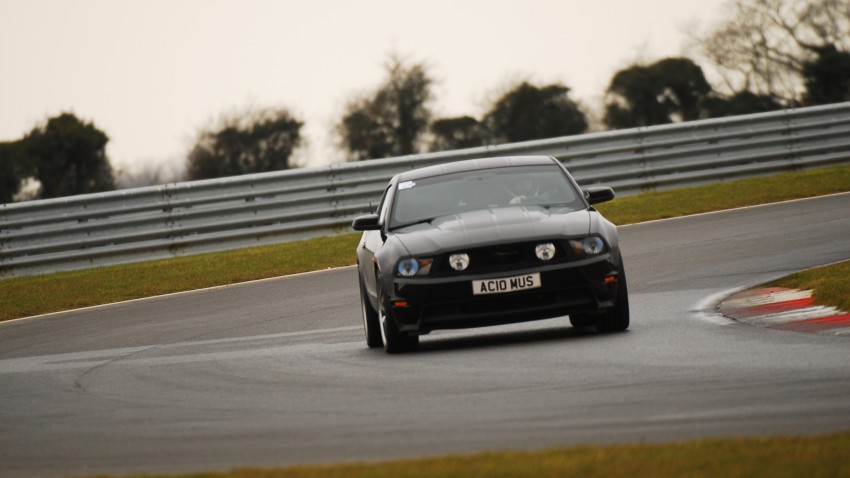 Back out at around 12noon, but the track was still wet and I didn't feel confident pushing it at all. Jack felt a little more brave, but managed to spin off at turn 1. I had worried about the danger involved, on bike track days there were quite a few on track that thought it was a race and would be overtaking when you didn't expect them to, quite often causing you problems in keeping safely on your line. I cars it seems they're a little more civilised. You're only allowed to overtake on the left and if you have someone faster than you behind, you indicate right, lift off the gas and let them past.
This seemed to be what I spent most of my time doing on the wet track. I lost count of the amount of cars that passed me.
Lunch would be at 1pm, I decided to wait until we go back out at 2pm to have another go.
By 2pm things had dried up somewhat and I could start to feel the grip under the car. I went out a little behind Jack and Alex, took a lap to warm the tyres then was pleased I managed to catch Alex in the second lap and pass him on the long home straight. Jack was quite a distance ahead though.
The second time we went out I was feeling much more confident. I went out behind Jack, but he pulled away as I warmed my tyres through the first lap (3:07). Half way through the second lap though (2:46.7) and he was back in my sights. Jack yielded at the end of the finishing straight. By now I felt I was pushing the car almost as far as I could. The occasional screech of tyre through corners told me a probably shouldn't push it much further.
The final session we did I went out behind Jack again. Once again he pulled away in the opening lap (3:07.8), but then as I started pushing I gradually caught back up over the second lap (2:46.4) but never really caught right back up. Jack had a silver Fiesta fighting with him and I had a black Mini not far behind me and all four of us made our way round the track. My third lap saw my best time from the day at 2:42.0 which I was quite pleased with. Maybe with better tyres and a warmer day I could trim some more from it, but I felt I'd given as much as I could.
It really was quit amazing how different it felt in the dry. The car seemed to be stuck down, often the G force of bends pushing me into the door, but the car was on rails! What a feeling. Less and less in the afternoon was I needing to indicate and let others by. It still happened of course, some of the cars were clearly quicker, but I felt in the dry I gave a good showing of what the Mustang could do.
Aside from the racing on track, it was amazing to see some of the cars people took along.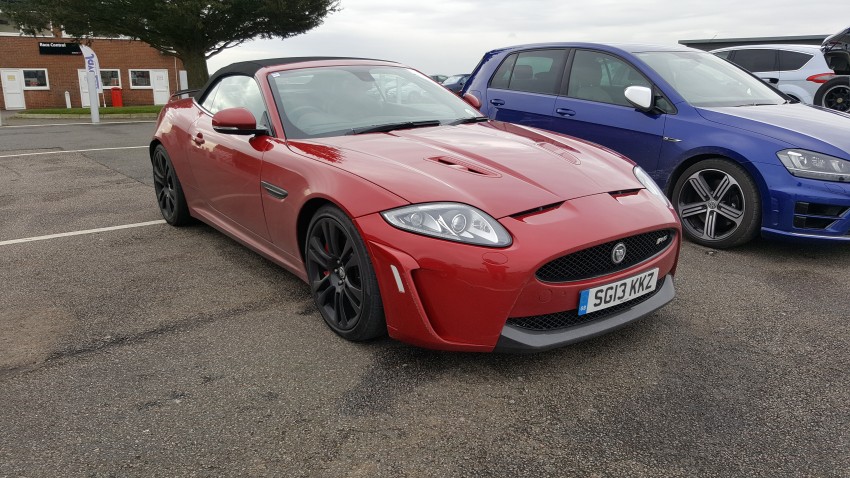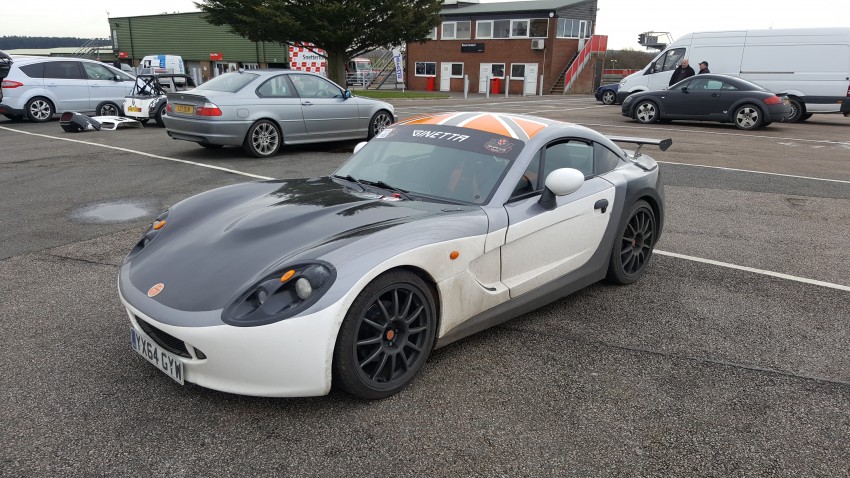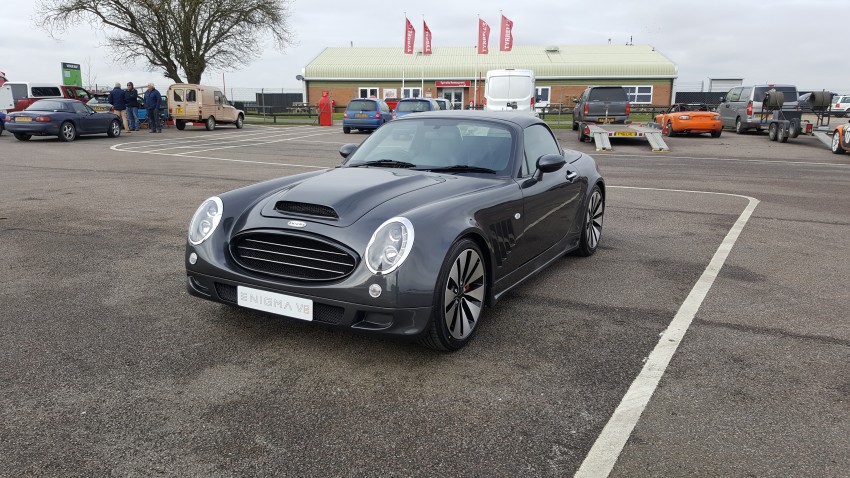 The drive home was a rather sedate trip. Driving on track really takes it out of you!
Full video of the trip –
All photo's can be seen here.