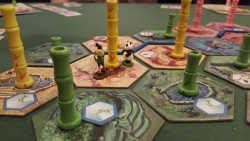 I like to think I have a broad range of interests. They include motorbikes, fast cars, gadgets and phones and recently I've been getting into Board Gaming. You might think of Cludo or Snakes & Ladders, but modern board gaming is a lot more complex. Intricate pieces, colourful boards and complicated rules and scoring mean it can be quite taxing on your brain if you want to do well.
Current favourites include –
Takenoko – lay coloured tiles, grow bamboo with the gardener and then have the panda eat it! Complete quests to score as many points as possible. Your quest might be about growing pink bamboo and someone else's might be to eat pink bamboo…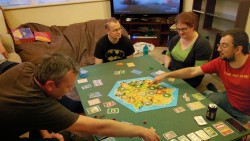 Catan – Place your two towns based on the resources around then. Trade with other players, upgrade your towns and win be reaching 10 victory points first. One of my favourite wins came here, with someone trading rather generously to me so I could buy one last development card, which turned out to be the victory point I needed to win before Ady would in his next turn.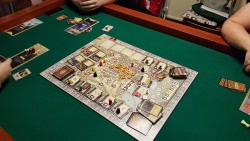 Lords of Waterdeep – We don't actually own this one yet, but have played it a few times. Quite simple, but fun. Try and complete quests to earn points, deploy your men around Waterdeep to control areas of the city.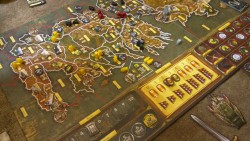 Game of Thrones – We've only ever played this once. Superbowl Sunday in February 2015. It's a rather complex game, so it took some time for us to play even the first round of seven. Myself and Ady decided we should ally against Rob and Mark who would come from the North. Totally unbeknownst to me, by about the fourth round, roughly three or four hours in, I realised I would win in the next turn, capturing two more castles and no-one could stop me… Well, that's that game done then! We'd love another game, but the time investment is something that would need to be planned.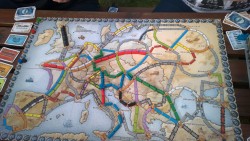 Ticket to Ride – This was actually the first game that drew me in. Simple, but great fun. Draw random 'tickets' and then try and link the tickets with your trains, whilst others do the same, some times scuppering your own plans. We don't play it as much now, replaced by some of the games mentioned above.
Quite quickly I realised we really needed a surface to play on, rather than the floor. Gaming tables looked to be a little expensive, so I headed to Homebase for a piece of wood, ordered some felt from Amazon and made my own!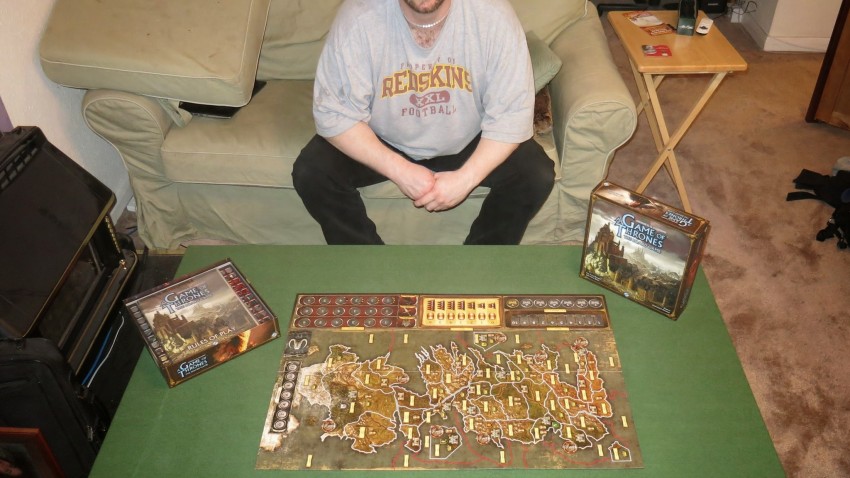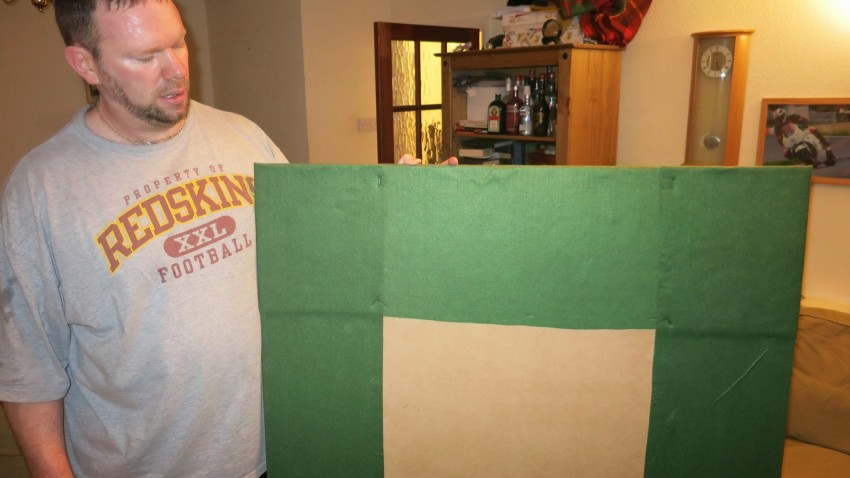 The next problem is the addiction of buying more games!