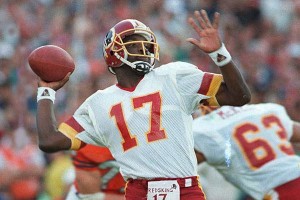 I've been a Redskins fan since I was about 12, way back in 1987 I decided they would be my team and what do you know, they went all the way and won the Superbowl in a memorable 42-10 victory over the Denver Broncos.
Only 4 years later it would happen again, this time beating the Buffalo Bills in a game that I seemed to remember I actually fell asleep in the second half!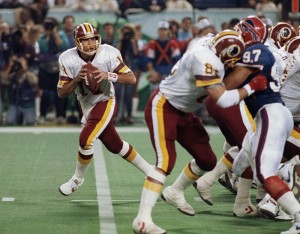 Although there are only 5 teams (at this time) with more Superbowl appearances than the Redskins, we've not been back since this win in January 1992. In fact, in recent memory, we've not had an actual contender for a long long time.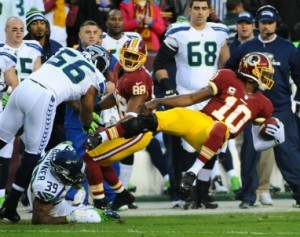 That's not to say we've not done well. Only 3 years ago, RG3's rookie season, we made a late season run and won the NFC East (10-6), to be defeated by Seattle in the first playoff game. Even then, we didn't feel like a contender though.
Before that you have to go back to 1999 for our last division win. An 10-6 record which saw us lose in the Divisional Playoff game, by a point to the Buccaneers.
Coming into the 2015/16 season, many pundits had picked the Redskins to come last in the NFC East and to be picking first in the 2016 NFL Draft, I wasn't filled with a lot of hope, if it hadn't been for two things.
Scot McCloughan had been made the GM. Scot had built franchises in Seattle and San Francisco before coming to the Redskins. Both teams had repeat visits to the playoffs.
Kirk Cousins was named the starter by Head Coach Jay Gruden. Unfortunately, it was clear that RG3 just didn't have what it takes in the NFL and Cousins would be our best bet. He'd been shaky the previous season though, but it had to be the right choice over Robert Griffin III
The season didn't start well, only two wins in our first 6 games and then in the 7th game, we were 24-0 down to the Buccaneers…
This was the second time Cousins had driven the team in the final minutes of a game to throw a Touchdown pass for a win. If this had been last year, there was a greater chance of an interception over anything else. Something was different. Something had changed.
Coming out of the bye week, in our last 9 games we lost only 3 of them, two where the Patriots and Panthers though, two top seeded teams in the league.
It wasn't pretty but a 4 game winning streak to finish left us atop the NFC East with a 9-7 record. Although this isn't as good a record as we've won the division with in recent years, something seems different within the team. Scot McCloughan gives us hope. Kirk Cousins gives us hope. Some decent cap space gives us hope.
For the first time in a long time I feel we have the chance over the next couple of season to build to a position where we're a real contender.