For around a year, we'd been looking forward to the next Waitrose 5-a-side football tournament. Last year, with 90 teams entered we made it to the last 8, to be knocked out cruelly on penalties after giving away a cheap goal to allow the eventual winners to knock us out. We joined a league and have been playing once a week since then.
This year, John Lewis were included too, meaning around 140 teams were entered. Our team had changed slightly, but the core was the same still. Armed with a better striker and goalie, we felt confident going in.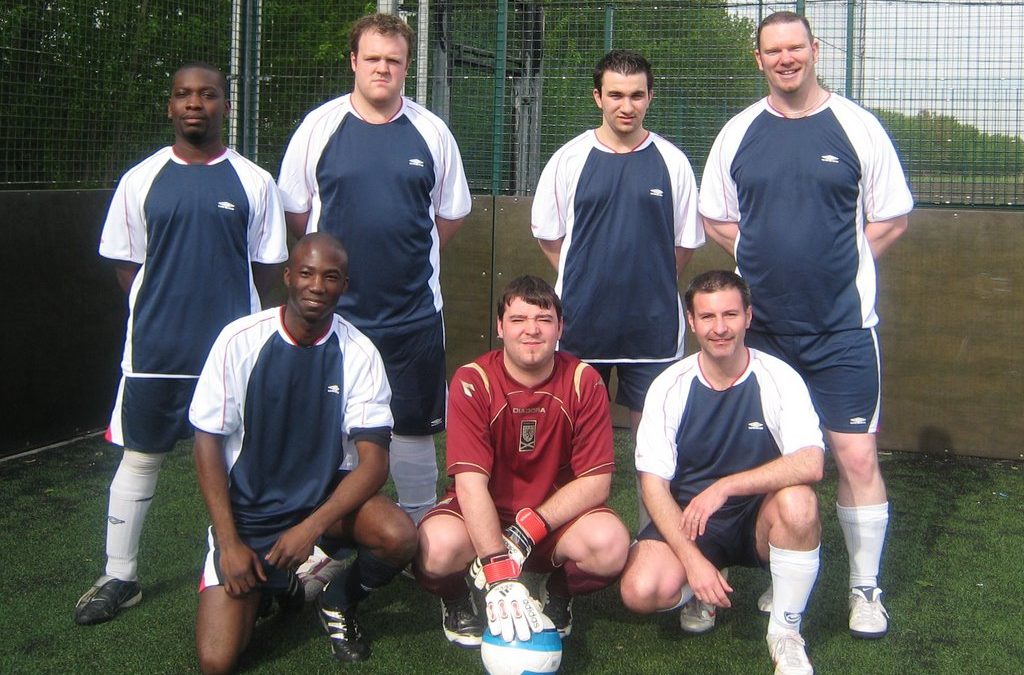 Everything kicked off at 9:30am and we played our first group stage. We won our division, easily dispatching the opposition with a total of 7 goals for and 1 against. Then came a wait of around 4 hours while the other group stage took place and the ladies competition. Our girls had a tough time against the two eventual finalists, but played their hearts out and got a few goals.
Around 4pm finally saw the second group stage, with all the winners from the mornings groups meeting up. No easy matches now… Once again though, we won all our three matches, this time 8 for and only 1 against and we moved on to the last 16 knockout stage.
We drew Barnet in the first round, a reasonable team, but our organised play was enough to get us by 2-1. We moved into the Quarter Finals for the second year running, to face a team from up North, Cheedle. It didn't start well, they went 1-0 up and with less than a minute left they injured our top goal scorer. One decent attack with 10 seconds left forced them to commit a foul and give us a penalty. This was calmly put away and at 1 all we moved into penalities. Thoughts of last year popped into my head. Would we once again be denied in the Quarters by penalties? Their first penalty was saved. Gary once again calmly slotted his home. Ross saved their second and then stepped up to put them out of the competition. On we go to the Semi's…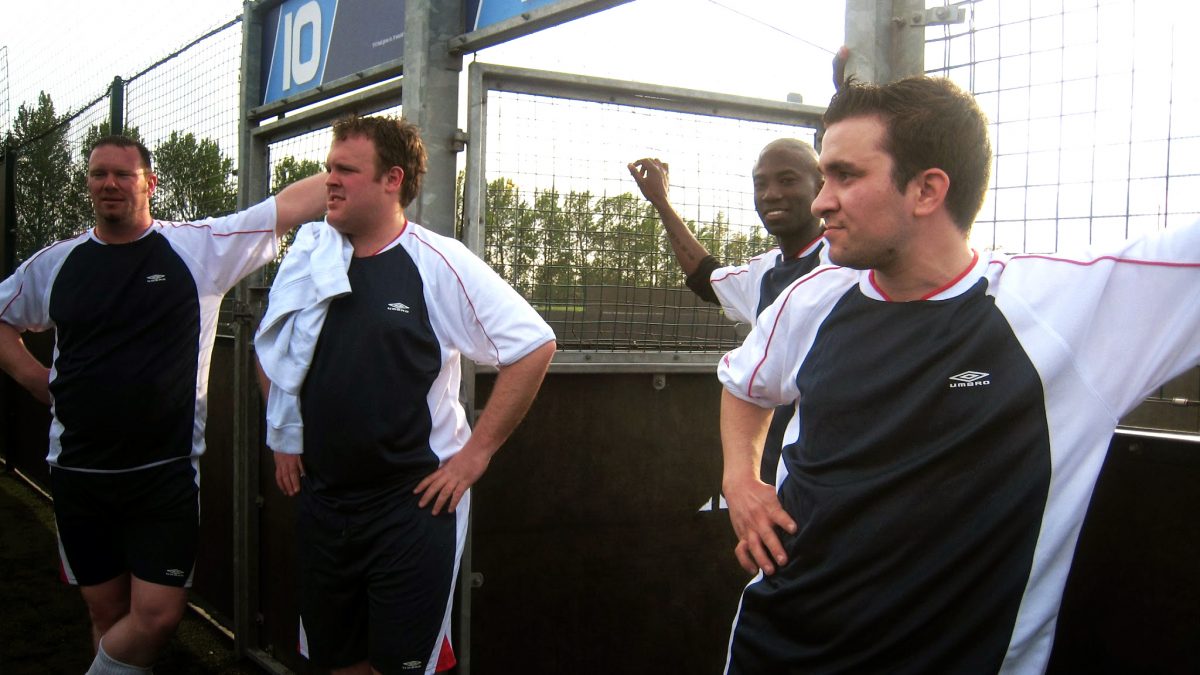 So, the Semi Finals without our best player. Surely not possible? Well, we got a goal in the first minute, but it wasn't to last long. Portishead's pressure was too much. They got 2 more back and that was the end of the line for 'The Bone'.
As the team that beat us went on to win last year, so did Portishead 2-0 in the final. There are still rumours they had a ringer in their team, who after the final removed his shirt in a hurry and wasn't part of any of the photo's (their #5) but, what can be done now…
Still, a great day.  Just 12 months to wait until the next one…
** UPDATE ** Portishead were removed from the competition and we had to play a game against Harrow a month or so later to see who would represent the Partnership in the corporate games. It started well, but from 3-2 up, we lost 3-4. Possibly because the game was 40 minutes as opposed to the usual 8 or 10 of the competition.